So, a couple weeks ago, my best girlfriend (Mom) told me she ran out of Swiffer refills and pads. I used the Swiffer for years and loved it...but, let's face it, all those refills add up to a lot of money. Even when you buy at Sam's. That's why I switched.
A couple of years ago, another lovely lady in my life (Lorene G.) gave me one of her mops that she purchased from QVC. I used it, and decided I needed one. When I ordered mine, it came with two mops...so, I recently gave one to my Mom to replace her Swiffer. I think she's hooked, too. :)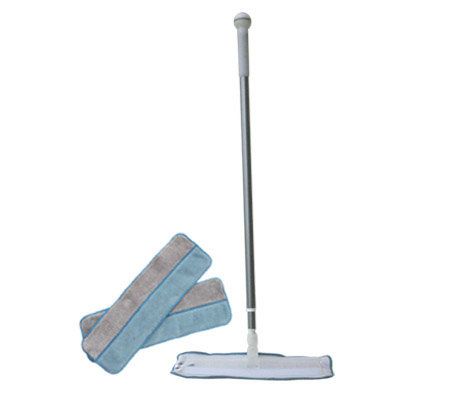 On this mop, the microfiber pad comes off, just like the Swiffer...but instead of throwing it away, you throw it in the washer and use it over and over. And...you also don't have to buy a high-priced bottle of cleaner...I use Pine Sol just because I love the smell. Use whatever suits your needs best.
Best of all, the mop with 3 pads is $14.96 + $5.97 shipping. This is one item I will never replace.